Mekong Ecotours - Good Tours in Mekong - Floating Market Tours
Cruising Mekong , Vietnam Cruise , mekong homestay , Mekong River Cruise , riding in countryside , Mekongeco tour – Mekong Eco – Mekong floating market – Mekong tour – Mekong delta tour – floating ma , Good Cruise in Mekong , overnight on Mekong River , homestay in mekong , floating market , bike tour , Good Tour in Mekong , Best Cruise in Mekong , Mekong Cruise , motor tour in mekong , mekong river tours , Good Pizza

Best time to visit Mekong Delta - Mekong Experiences
Mekong Delta is very potential in tourism which is original and different form all other regions of the country. The delta has a pleasant tropical monsoonal climate with two alternate seasons: dry and rainy. Dry season runs from November through April/May with average temperature around 28 °C and the rainy season from May to October.
Mekong Ecotours - Good Tours in Mekong - Floating Market Tours
Mekong Delta gets plenty of rain and hot, humid weather during the southwest monsoon from April to September, with June and July being especially wet. The southwest monsoon brings most heavy rains from May through October, giving additive effects on Mekong high flows, thus causing floods at various depths in scattered areas. However, there is no problem to visit the Mekong Delta in the rainy season – typically the rain lasts for about an hour.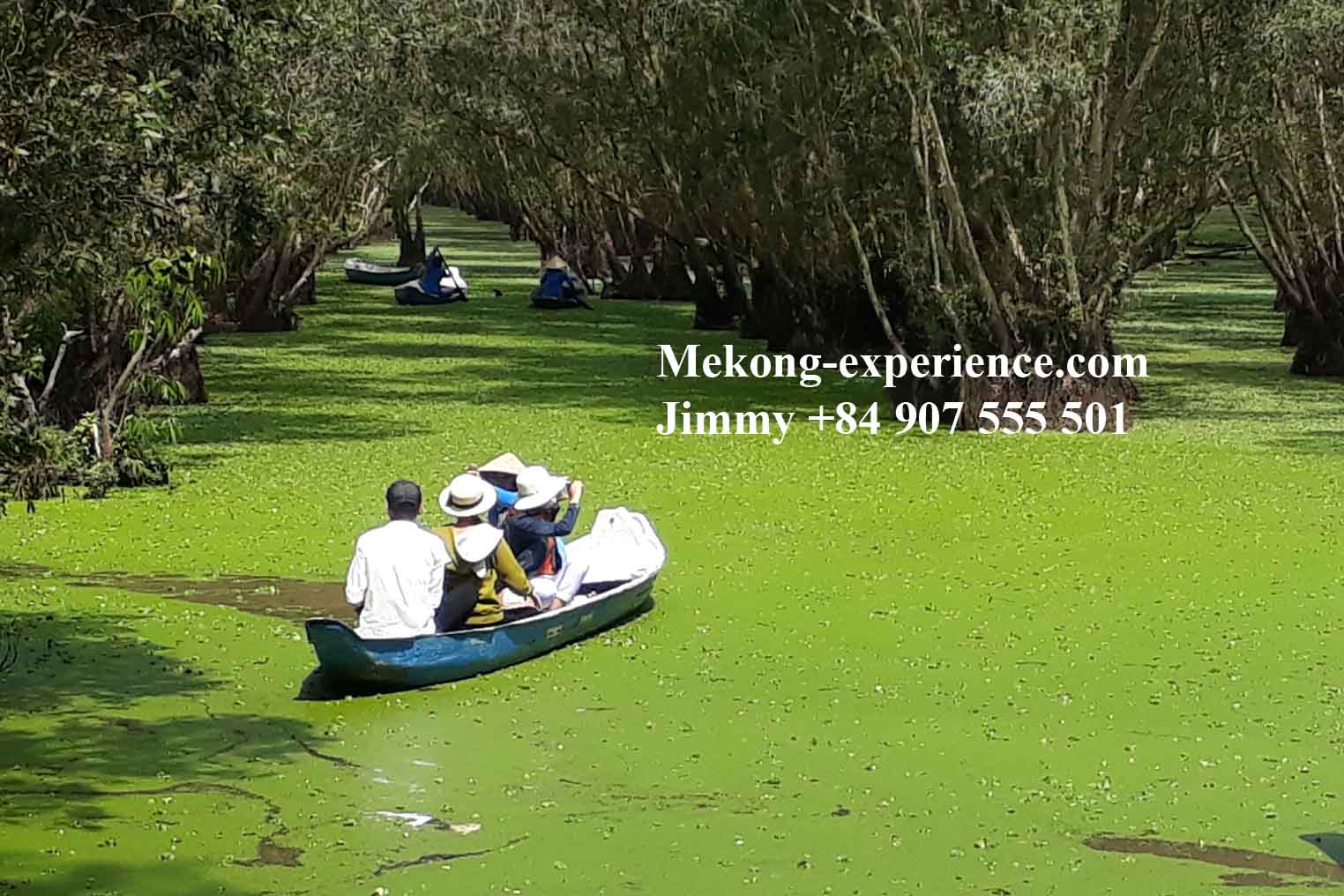 Mekong Ecotours - Good Tours in Mekong - Floating Market Tours
The beginning of the rain season, mostly in April, May and June, has a comfortable climate with light rain and warm weather so that the visitors can have a good time exploring the river areas and fruit gardens. Furthermore, travelers may be interested in festivals which occur in Can Tho around this time such as the Cholchonam Thomay (New Year) Festival and the Opening Crop Festival.

Cruising Mekong , Vietnam Cruise , mekong homestay , Mekong River Cruise , riding in countryside , Mekongeco tour – Mekong Eco – Mekong floating market – Mekong tour – Mekong delta tour – floating ma , Good Cruise in Mekong , overnight on Mekong River , homestay in mekong , floating market , bike tour , Good Tour in Mekong , Best Cruise in Mekong , Mekong Cruise , motor tour in mekong , mekong river tours , Good Pizza

From June to September, it may be hot and humid but the greatest variety of tropical fruit is available only in these months.

Mekong Ecotours - Good Tours in Mekong - Floating Market Tours
During October and November, occasional flooding is expected, especially in remote areas around Dong Thap and Tra Vinh, so stay informed of regional weather forecast ahead of your trip if you are travelling in these months. Flood season, also known as the floating season, often last from August/September to November. Inhabitants of the Mekong Delta region don't consider flooding as natural disaster. The flood, however, sweeps everything away and brings a new face to the delta with its rich brown alluvial water. This is also the income season for local people with abundant fish and water vegetables. Farmers engage themselves in fishing either for home consumption or as an 'off-season' business. The waterfront life is most fascinating in this season. During the floating season in Vietnam's Mekong Delta, wild water lilies grow everywhere in rice fields covered by water. Even though the weather at this time is not necessarily perfect, you have the advantage of more favorable prices and significantly fewer tourists.
Mekong Ecotours - Good Tours in Mekong - Floating Market Tours
Given its seasonal flooding, the Mekong Delta reveals its best during dry months from December to May when the sky is crystal clear, the land is lush and the water is calm.
To sum up, Mekong Delta can be visited all year round with fruits in the four seasons and fresh environment. It is most vibrant in spring (flower season: late January - March) and early summer (fruit season: April - May), the best time to visit Mekong Delta, also the best time to visit Ho Chi Minh City and Vietnam in general.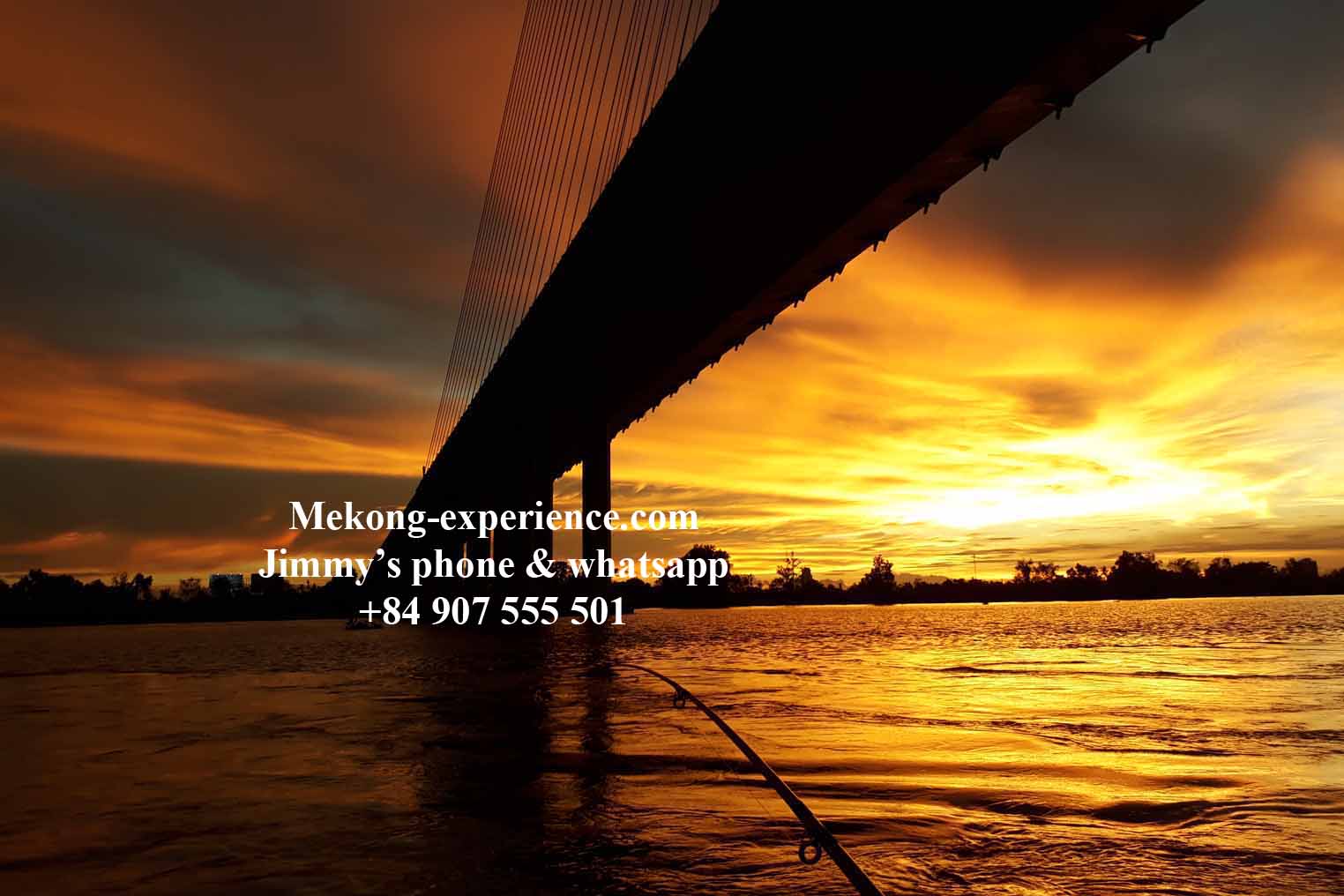 How to get there?
Located quite near Ho Chi Minh City, Mekong Delta is easily accessible.
By roadway
From Ho Chi Minh City driving is both tourist and local buses to Ben Tre, My Tho and Can Tho. A bus ride from Ho Chi Minh City to Ben Tre takes four hours and costs VND 69,000 (around $3). 2 main bus stations in Ho Chi Minh City are Mien Dong Bus Station and Mien Tay Bus Station. In Ho Chi Minh City, you can also make it easy on yourself book a complete 2- to 5-day Mekong Delta Tour with Mekong Experience Travel where everything for you is regulated.
From Cambodia, it is easy to travel from Kampot to Ha Tien in Kien Giang Province. Besides, bus connection between Phnom Penh and Can Tho are now available.
Mekong Ecotours - Good Tours in Mekong - Floating Market Tours
It is quite easy and convenient to travel from Cambodia to Mekong Delta by waterway. Several daily boats are available, connecting Phnom Penh and Chau Doc in An Giang Province, from slow boats to fast boats. Visa (e-visa is not accepted) can be obtained at the border, boat crew will handle the entry process. A journey on a slow boat can take up to 10 hours while the fast boat takes around 5 hours. Fast boats by Hang Chau Boat Company leave 7.30 every morning from International Phnom Penh Port at Sisowath Quay. Going by waterway is absolutely a perfect way to enjoy the beauty of Mekong River.
Shopping
Mekong Delta is not only a perfect place for sightseeing, experiencing the unique and authentic culture but also a great destination for shopping.
Floating markets
Talking to Mekong Delta, the first image appearing is crowded and bustling floating markets. Floating markets are very popular in Mekong Delta, among which Cai Be, Cai Rang, Phong Dien and Ninh Kieu are the biggest and most outstanding ones.