INTRODUCE
FLOATING MARKET- SMALL CANAL - BIKE TOUR - Mekong Eco Tours - Mekong Floating Market
MEKONG 1 DAY TOUR
PRIVATE TOUR
PRICE: 68 USD /PERSON
START IN CAN THO CITY
Duration: from 5:30 to 3 pm


Start at 5:30 am, we take the small boat to Cai Rang Floating Market – the biggest wholesale floating market in the Mekong Delta. The Cai Rang Floating Market is well known for its variety of fresh fruits and other local products. Hundreds of boats still gather there to buy and sell every morning. We will have breakfast and coffee at the market, enjoy fresh pineapple on the local's boat. This is a unique opportunity to experience everyday life on the Mekong.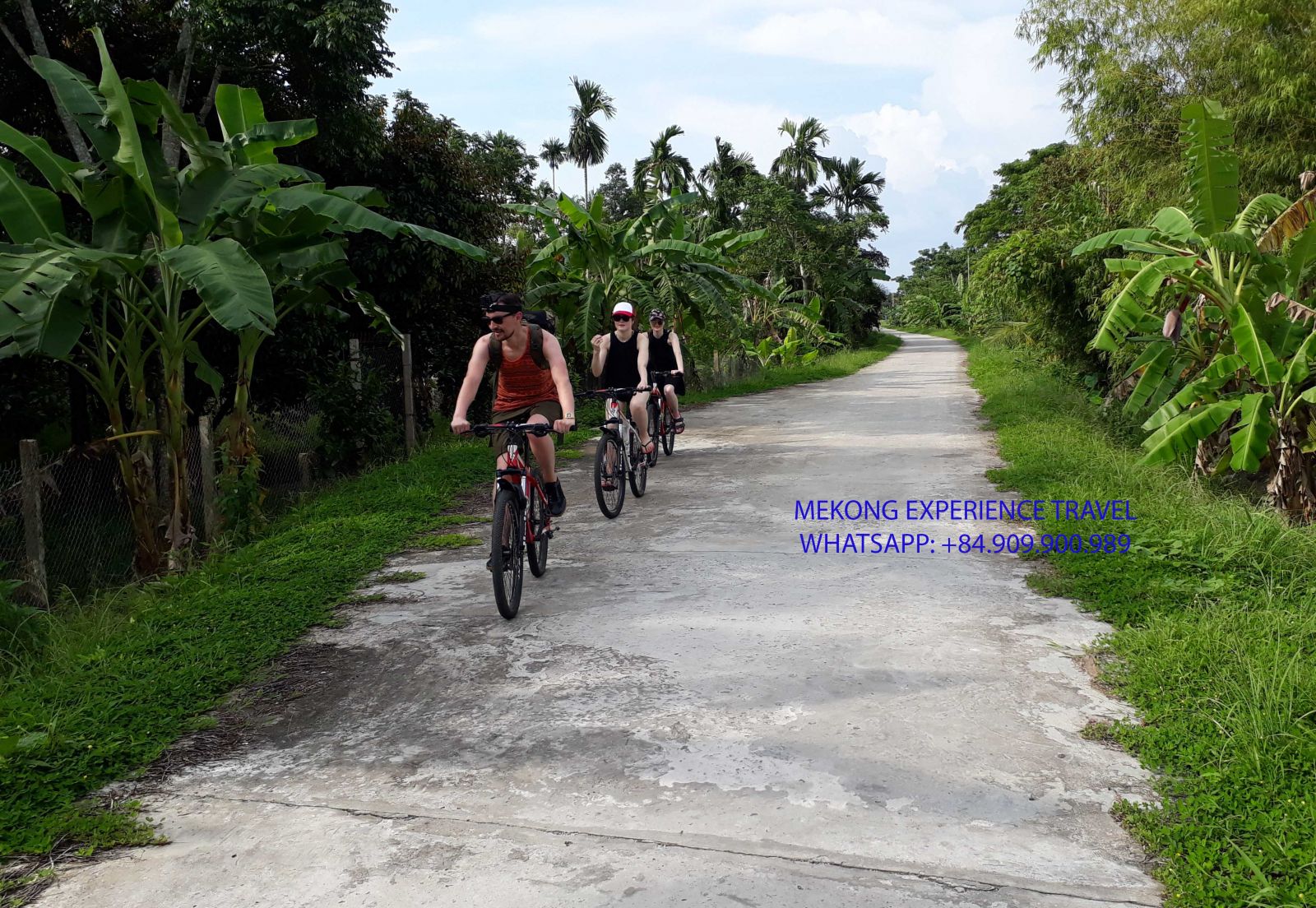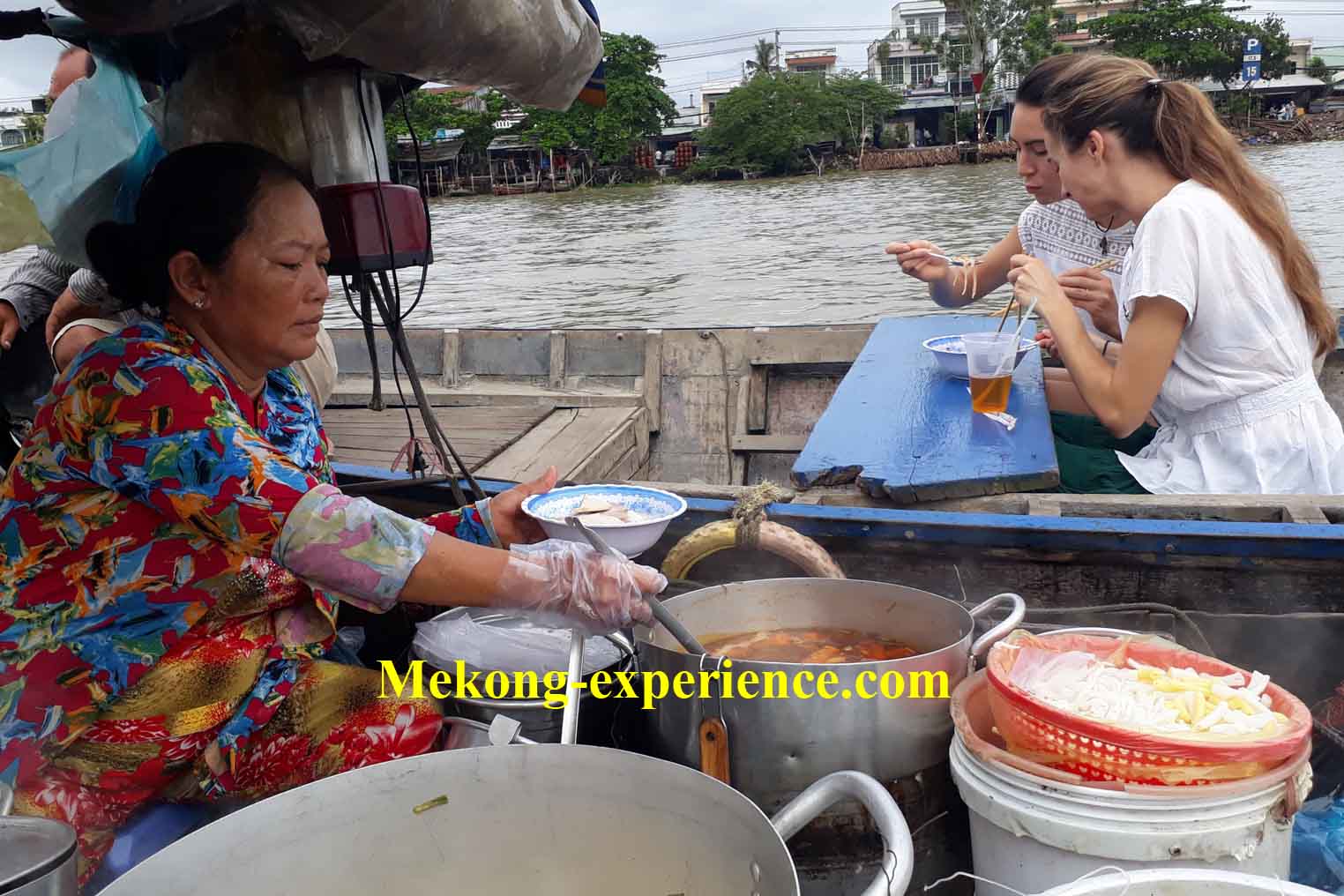 Afterwards, we visit a local house to see how the locals make rice noodle "hu tieu". On the way back we will visit Cocoa garden to see first-hand how the locals make fresh chocolate and get to taste some. Following this, we will get back onborard the boat and journey into a very beautiful canal with lots of water coconut on both sides of river. If you are intersted in rowing the boat, there will be an opportunity here to learn (depends on the tide, we can go through the canal or just a short distance).

Then we take bikes and get on the ferry to the other side of the river, riding around a beautiful village, get to know the locals' daily activities. Then we will visit a blacksmith on the way, he is the only man working in that place (he does not work everyday but we can visit his place) and keep riding on a very nice road with a lot of fruits gardens, flowers then 1 more stop at a local house to learn to make fresh rice noodle -"Banh Hoi Mat Vong" the only one place making this kind of noodle in Vietnam.

Afterwards, we ride a bit more and visit another local house to make banana cake and get to taste some, it is a very nice cake you will try. On the way, we can see "monkey bridge", get to know the locals'life… The tour comes to an end here, our guide will drop you back at your hotel.
Includes: boat, English-speaking guide, bikes, making fresh rice noodle, banana cake, local fruits, LUNCH and taxi back to your hotel.

Excludes: personal expenses
Can Tho Tour - 1 Day Tour in Can Tho -
Mekong 1 Day Tour
- Best Tour in Mekong - Can Tho Eco Tour - One Day Tour - Good Tour in Can Tho - Mekong 1 Day Tour - Mekong Tours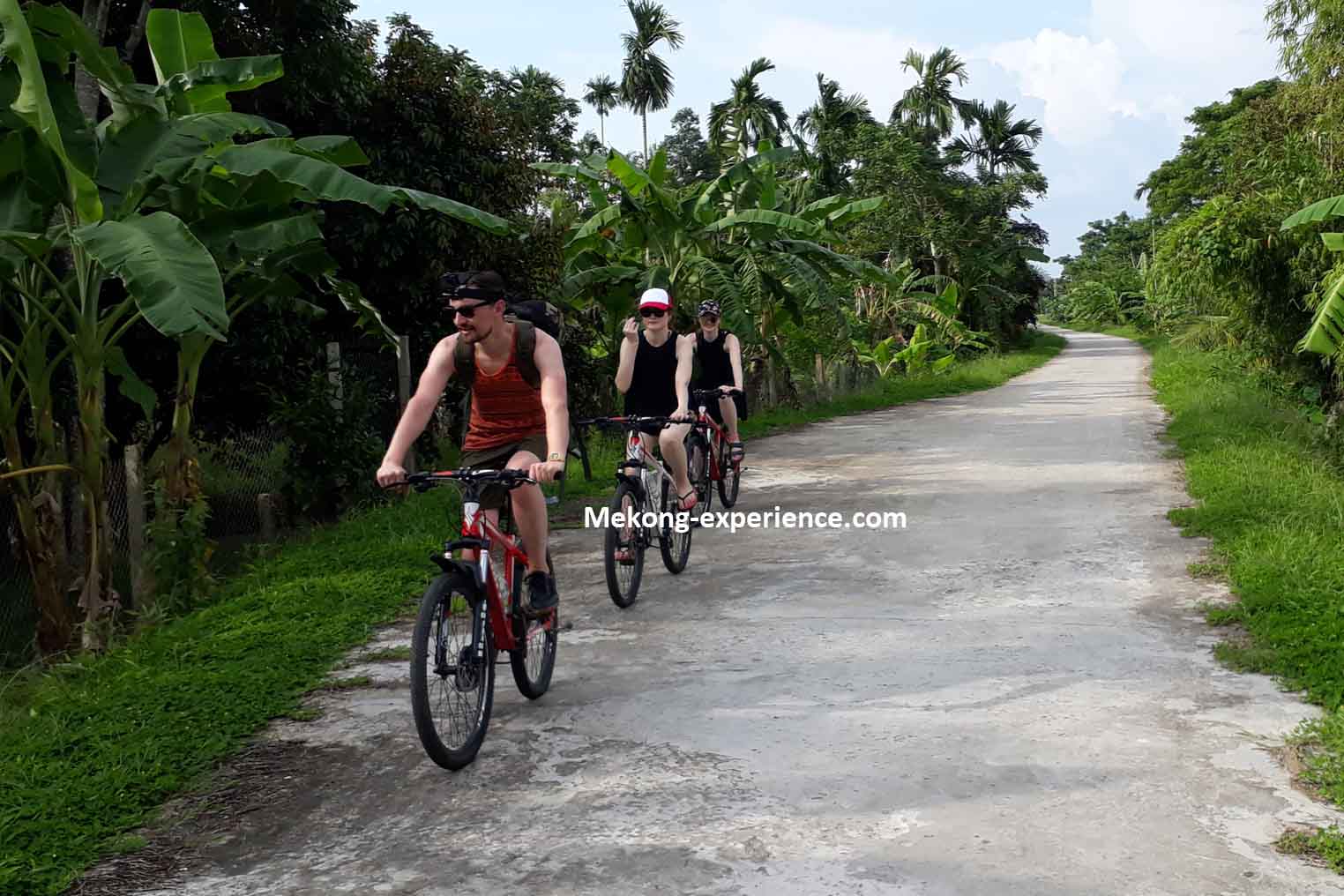 Can Tho Tour - 1 Day Tour in Can Tho - Best Tour in Mekong - Can Tho Eco Tour - One Day Tour - Good Tour in Can Tho - Mekong 1 Day Tour - Mekong Tours
---